Keeping your vehicle in good condition is essential. It ensures your car is always in tip-top shape and makes your rides smoother and more enjoyable. Regular car maintenance also increases the longevity of your vehicle and saves you from expensive repairs. Make it happen by creating a vehicle maintenance checklist that meets your needs. Here's what you should prepare:
Vehicle Maintenance Checklist
Your vehicle maintenance checklist should include:
Oil change
Oil filter replacement
Brake inspection and repair
Tire rotation, balance, and inflation check
Air filter replacement
Windshield wiper replacement
Fluid inspection and top-ups
Battery check and replacement if necessary
By including these items in your vehicle maintenance checklist, you can keep your car running smoothly and avoid costly repairs or replacements. Now let's take a closer look at some of these items and the things you should be aware of.
Oil Change and Filter Replacement
One of the most important parts of vehicle maintenance is changing the oil and replacing the oil filter. Oil lubricates the engine and keeps it from overheating. Over time, the oil can become dirty, reducing its effectiveness. Changing the oil and filter regularly (usually every 3,000 – 5,000 miles) can prevent engine damage or failure.
There are different types of oil in the market, including conventional, synthetic, and blend oils. Each type has its pros and cons. For example, synthetic oil is more expensive but lasts longer, while conventional oil is cheaper but requires more frequent changes. Choose the type that suits your budget and vehicle needs best.
You can change your oil and filter yourself or hire a professional mechanic. If you prefer the DIY route, make sure you have the right tools, such as an oil filter wrench and a drain pan. Also, never dispose of used oil in the trash or down the drain. Instead, take it to an oil recycling center or a mechanic shop that accepts used oil.
Brake Inspection and Repair
You don't want to find out that your brakes aren't working when it's too late – this is why regular brake inspection and repair is critical. There are several signs that your brakes need repair or replacement, such as squeaking, grinding, or shaking when braking or a soft or spongy brake pedal. If you notice any of these signs or your brake warning light is on, it's time to have your brakes inspected.
A professional mechanic can inspect your brakes for wear and tear, leaks, or brake fluid level. They can also replace worn brake pads or shoes, brake rotors or drums, or brake lines. Replace only the parts that need replacing, and use quality brake components to ensure your safety.
Tire Maintenance
Your tires are a crucial part of your vehicle's performance, safety, and fuel economy. Regular tire maintenance can save you money in the long run and prevent accidents. Here are some tips for proper tire care: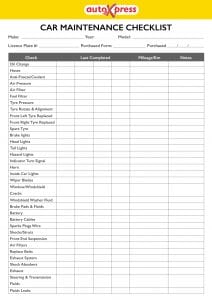 Check your tire pressure regularly and inflate them to the recommended level. Underinflated tires can cause poor handling, decreased fuel efficiency, and uneven tread wear. Overinflated tires can lead to a rough ride and shorter tire life.
Rotate your tires every 5,000 – 7,500 miles to ensure even tread wear and extend tire life.
Balance your tires at least once a year or when installing new tires. Unbalanced tires can cause vibration, accelerated tire wear, and steering issues.
Replace your tires when their tread depth reaches 2/32 of an inch or sooner if you notice uneven wear or damage. Worn out tires can cause reduced traction, hydroplaning, and blowouts.
Air Filter Replacement
The air filter is responsible for keeping dust, pollen, and other contaminants out of your vehicle's engine. A dirty air filter can reduce your engine's performance and fuel efficiency, leading to higher emissions and potential damage. To avoid this, replace your air filter every 12,000 – 15,000 miles, depending on driving conditions.
You can replace your air filter yourself or ask a mechanic to do it for you. Look for a quality air filter that matches your vehicle's make and model specifications. Make sure the air filter is properly seated and sealed in place to avoid air leaks.
Windshield Wiper Replacement
Windshield wipers are essential for clear visibility and safe driving in rainy or snowy conditions. Over time, the wiper blades can become brittle, cracked, or lose their efficiency. Replace your wiper blades every six months to ensure they work properly.
You can replace your wiper blades yourself by purchasing the correct size and installation instructions. Or, ask a mechanic to do it for you. Inspect the wiper blades regularly for signs of wear or damage, such as streaking or skipping. Replace them sooner if you notice any issues.
Fluid Inspection and Top-Ups
Your vehicle has several fluids that require inspection, top-ups, or replacement, such as:
Engine oil
Coolant
Brake fluid
Power steering fluid
Transmission fluid
Windshield washer fluid
Refer to your vehicle owner's manual for the specific fluid types, levels, and intervals. Too much or too little fluid can cause problems ranging from engine overheating to brake failure.
Battery Check and Replacement
Your vehicle's battery is responsible for powering the starter motor, lights, and accessories. A dead or weak battery can prevent your vehicle from starting or cause electrical problems. To prevent this, have your battery checked regularly (every six months) and replaced every three to five years, depending on usage and conditions.
You can check your battery's voltage, terminals, and cable connections yourself using a battery tester or a multimeter. Or, ask a mechanic to do it for you. If your battery needs replacement, look for a quality battery that matches your vehicle's specifications and warranty.
Conclusion
Your vehicle maintenance checklist is your guide to keep your car in top condition. By following a regular maintenance schedule, you can prevent costly repairs, improve safety, and enjoy a smooth and comfortable ride. Use the tips, ideas, and how-to's above to create your custom checklist and take care of your vehicle like a pro. Happy motoring!
If you are looking for Car Maintenance Checklist Printable – Instant Download PDF | Car you've came to the right place. We have 9 Images about Car Maintenance Checklist Printable – Instant Download PDF | Car like Car Maintenance Checklist Printable – Instant Download PDF | Car, Car Maintenance Schedule Printable | Car maintenance, Vehicle and also Vehicle Maintenance Checklist | Maintenance checklist, Car maintenance. Here you go:
Car Maintenance Checklist Printable – Instant Download PDF | Car
www.pinterest.co.uk
maserati
Semi Truck Service Checklist | Car News Site
www.kingsmediatv.com
word docformats
Regular Car Maintenance Checklist Pdf | Natural Buff Dog
naturalbuffdog.com
checklist maintenance car vehicle template safety pdf inspection auto automotive regular software service log truck sheet repair restoration pre trip
Car Maintenance Schedule Printable | Car Maintenance, Vehicle
www.pinterest.com
maintenance vehicle checklist car printable schedule repair pdf log template pressure automotive washer insurance wash auto truck trend industry tips
Vehicle Maintenance Forms – Planner Template Free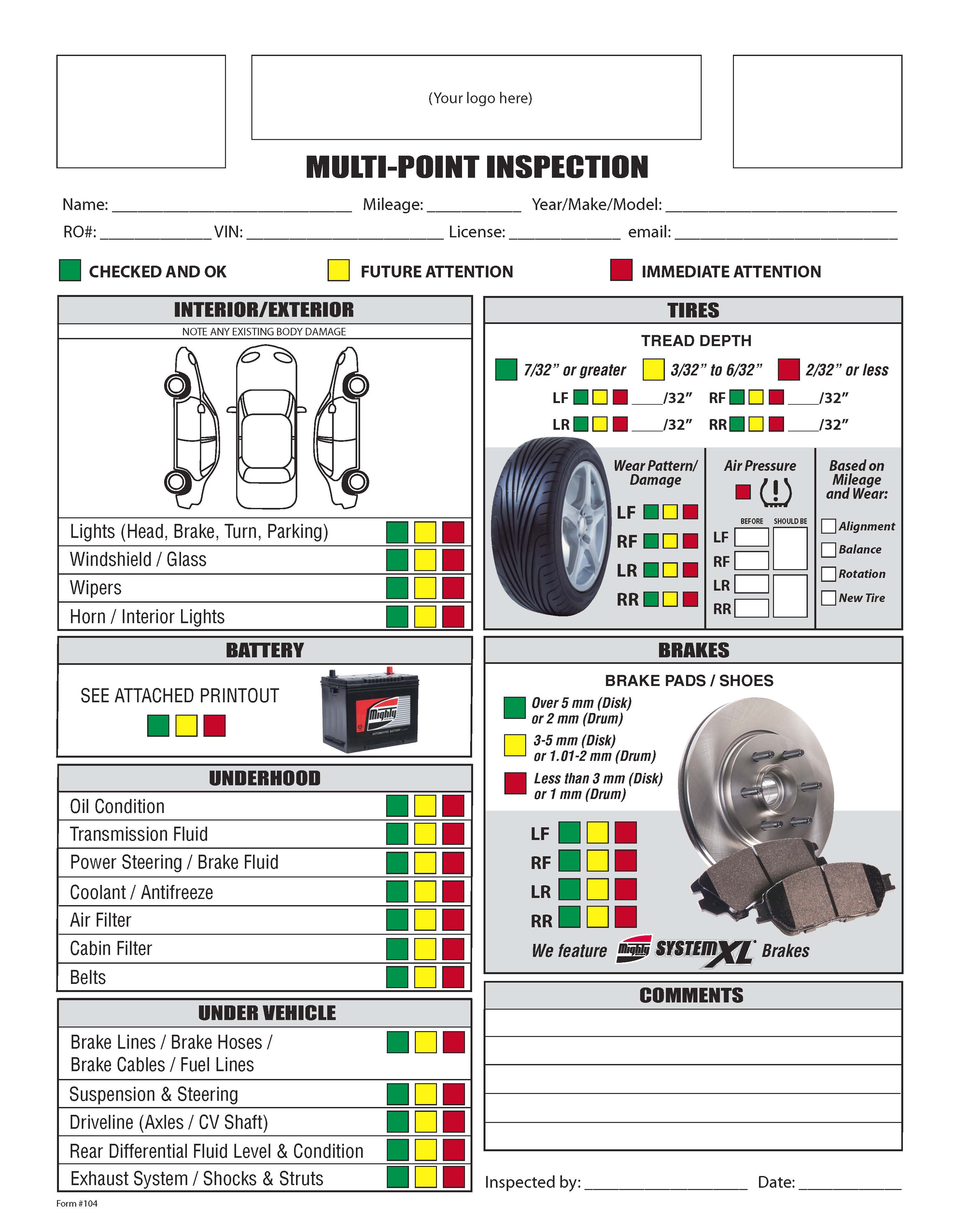 www.plannertemplatefree.com
maintenance vehicle checklist forms inspection form printable car template repair auto templates servicio mechanic garage mechanics report service parts care
Vehicle Maintenance Checklist | Maintenance Checklist, Car Maintenance
www.pinterest.com
checklist maintenance vehicle car printable auto family repair template printables check sheet inspection log wondermomwannabe checkliste door list organizing oil
Regular Car Maintenance Checklist Pdf – Spreadsheets
perfect-cleaning.info
checklist
Car Maintenance Printable Checklist | Etsy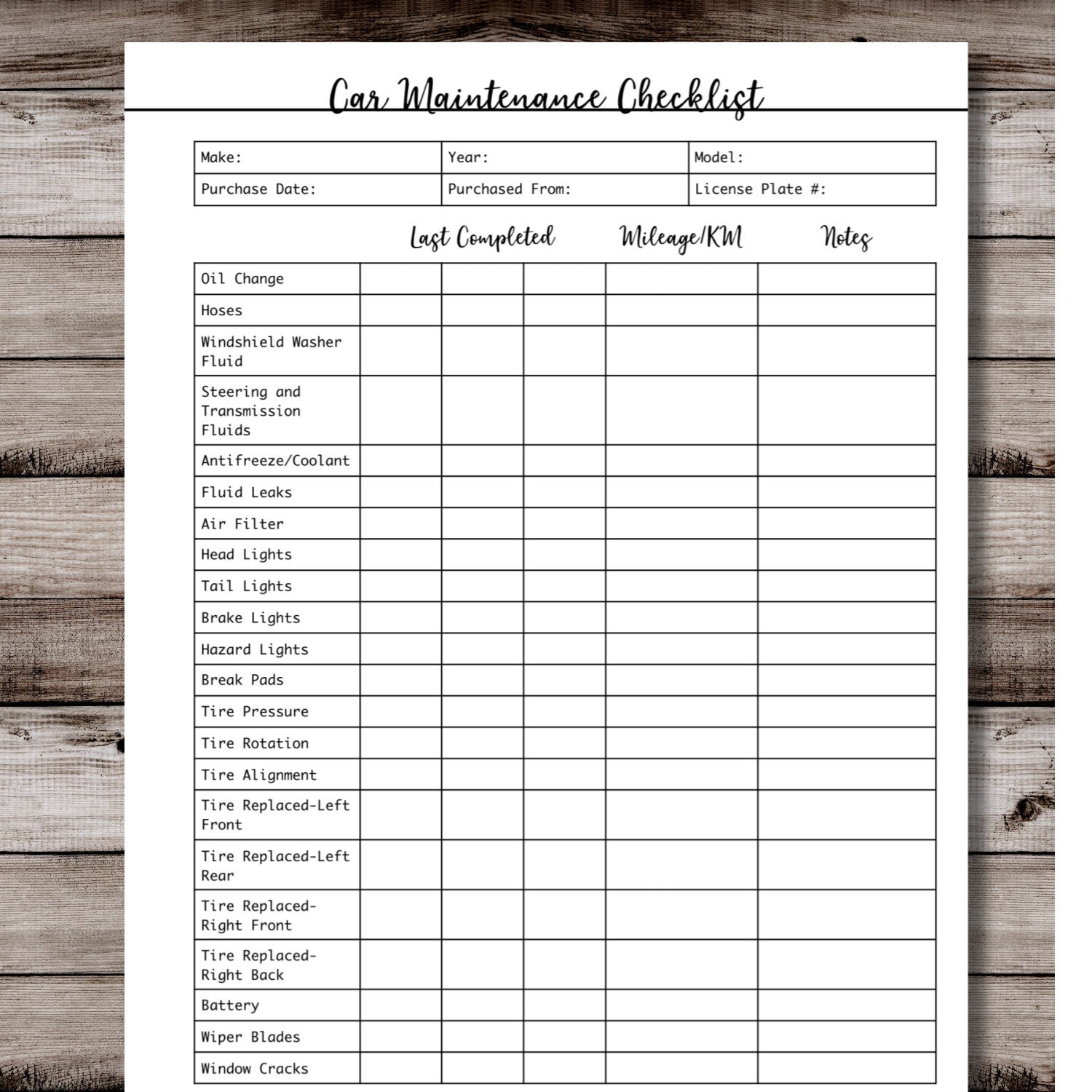 www.etsy.com
checklist
Free Car Maintenance Checklist – AutoXpress Tanzania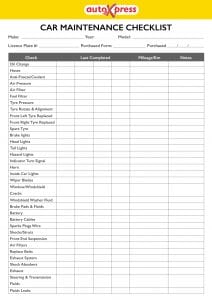 auto-xpress.co.tz
vehicle checked
Maintenance vehicle checklist forms inspection form printable car template repair auto templates servicio mechanic garage mechanics report service parts care. Checklist maintenance vehicle car printable auto family repair template printables check sheet inspection log wondermomwannabe checkliste door list organizing oil. Word docformats