Winter is coming and with it comes the need for proper car maintenance to ensure that our vehicles run smoothly and safely in the colder months ahead. To get your car winter-ready, we've compiled a list of the 7 most helpful car maintenance steps that you can take to prepare your vehicle for winter driving.
H2: Step 1 – Check Your Tires
Winter weather often means slippery roads, so checking your tires is essential for safe winter driving. Make sure that your tires are in good condition, with no signs of wear and tear, and have adequate tread depth. If your tire tread depth is less than 2/32″, consider getting new tires. Additionally, check the air pressure in your tires regularly during the winter months, as cold air can cause tire pressure to drop.
H2: Step 2 – Check Your Battery
Cold weather can be hard on your car's battery, so it's crucial to check your battery before winter sets in. Make sure that the battery is clean and free of corrosion, and check that the connections are tight. If your battery is more than a few years old, consider getting it checked by a professional to ensure that it's still functioning properly.
H2: Step 3 – Replace Wiper Blades
Visibility is key to safe driving in the winter, so replacing your old wiper blades is a must. Look for blades that are designed for winter weather, with good performance in cold and snowy conditions.
H2: Step 4 – Check Your Engine Coolant
It's important to have the right antifreeze and coolant mix in your car's radiator to ensure that your engine stays cool in the winter. Check your levels and consider getting a coolant flush if needed.
H2: Step 5 – Replace Your Air Filter
A clean air filter is crucial for optimal engine performance, especially in the winter months when cold air can restrict airflow. Consider replacing your air filter before the winter sets in to ensure your engine runs smoothly.
H2: Step 6 – Replace Your Oil
Winter weather can be hard on your car's engine, so consider changing your oil before the winter arrives to ensure that it's in top condition. Look for an oil with a lower viscosity rating, which will help your engine start more easily in colder temperatures.
H2: Step 7 – Check Your Heater and Defroster
Your car's heater and defroster are essential for staying warm and safe during winter driving. Check that your cabin air filter is clean and free of debris, and make sure that your heater and defroster are working properly before the winter sets in.
In addition to these maintenance steps, here are some additional tips for safe winter driving:
– Keep an emergency kit in your car with items such as a blanket, gloves, flashlight, and extra batteries.
– Check the weather and road conditions before you leave, and plan your route accordingly.
– Slow down and leave plenty of room for braking on wet or snowy roads.
– Avoid sudden turns or stops, and accelerate slowly to prevent skidding.
– Keep your gas tank at least half full to prevent fuel lines from freezing.
With these tips and maintenance steps in mind, you'll be prepared for safe and comfortable winter driving. Stay warm, stay safe, and happy driving!
If you are looking for Winter Car Maintenance you've visit to the right web. We have 9 Pictures about Winter Car Maintenance like A Student's Guide to Choosing a Car Mechanic – Hollenshade's Auto, Tips For Pre Winter Auto Maintenance – Just A Guy Thing and also Fix your car in fall before winter, battery, tires and more at Mr Muffler. Read more:
Winter Car Maintenance
www.wewantanycar.com
A Student's Guide To Choosing A Car Mechanic – Hollenshade's Auto
www.hollenshades.com
Tips For Pre Winter Auto Maintenance – Just A Guy Thing
www.justaguything.com
winter maintenance pre tips auto email twitter car
Ultimate Winter Car Maintenance Checklist
www.theonlinerocket.com
winter checklist maintenance ultimate car
The 7 Most Helpful Car Maintenance Steps For Winter – Mastertech Auto
www.mastertechplano.com
car maintenance winter helpful steps most
Post-Winter Car Maintenance Tips – Car Guys Auto Center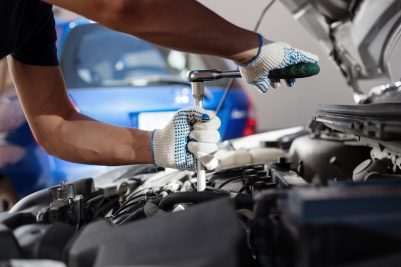 www.carguysautocenter.com
maintenance car repair auto preventative preventive tips winter garage vehicle services service mechanic need transmissions cars
Pre-Winter Auto Maintenance: Batteries, Chip Repair And More – AMA
amainsider.com
defrost windscreen clear vetri raccomandazioni winterfest carfromjapan innenraumfilter standheizung ghiacciati scheibenwaschanlage eingefroren cabrio nieve parabrisas hielo rd gregor bister opptrends
Fix Your Car In Fall Before Winter, Battery, Tires And More At Mr Muffler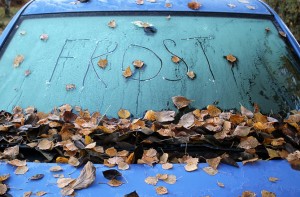 www.mrmuffler.com
car fall winter fix maintenance pre
Winter Car Maintenance – Tad K. Morlan, Attorney At Law
www.tadmorlan.com
winter maintenance car
Tips for pre winter auto maintenance. Winter maintenance car. Car fall winter fix maintenance pre