Car maintenance is an important part of vehicle ownership that keeps your car running smoothly and safely on the road. Regular maintenance ensures the longevity and reliability of your car while also avoiding expensive repairs that can arise from neglect. In this article, we'll give you some tips on how to create and follow a car maintenance schedule.
Firstly, it's important to understand that car maintenance is not a one-time event but rather a lifelong process. It involves several tasks that need to be performed regularly, such as changing the oil, checking the brakes, replacing the air filter, and inspecting the tires.
To simplify the process, we suggest creating a maintenance schedule that outlines all the tasks and when they need to be performed. This schedule will serve as a reminder of what needs to be done and when it needs to be done. It will also ensure that no tasks are skipped, making sure that your car remains in good condition.
To create a maintenance schedule, you can use a car maintenance log template. There are many templates available online that you can download and customize to meet your specific needs. These templates usually come with pre-populated tasks, making it easy for you to create a schedule quickly.
Once you have a schedule in place, you need to make sure that you follow it. A good practice is to set reminders on your phone or calendar, reminding you of the tasks that need to be performed at a specific time. You should also track your maintenance tasks to make sure that they have been completed, and if they haven't, make sure to reschedule them.
Here are some tips and ideas on how to maintain your car:
Oil Changes
Regular oil changes are necessary to keep your car running smoothly. Most car manufacturers recommend changing the oil between 5,000 and 7,500 miles or every six months, whichever comes first. If you drive in harsh conditions, such as stop-and-go traffic or extreme temperatures, you may need to change the oil more frequently.
When changing the oil, make sure to use the recommended oil type and filter. You can find this information in your car's owner's manual. Also, make sure to dispose of the oil in an environmentally friendly way.
Checking the Brakes
Brakes are an essential part of your car's safety system. They require regular maintenance to function correctly. It's recommended that you have your brakes inspected at least once a year, even if you don't notice any problems.
To check your brakes, look for signs of wear on the pads and rotors. If the pads are worn down to 1/8th of an inch or less, it's time to replace them. You should also have the brake system flushed every two years to remove any air or moisture that may have entered the system.
Replacing the Air Filter
The air filter is responsible for keeping dust and dirt out of the engine. It needs to be replaced regularly to ensure that the engine operates efficiently. Most manufacturers recommend replacing the air filter every 12,000 to 15,000 miles. If you drive in dusty or dirty conditions, you may need to replace it more frequently.
To replace the air filter, locate the filter box, remove the old filter, and insert the new one. Be sure to check the condition of the filter at every oil change to make sure that it's clean and doesn't need replacing.
Inspecting the Tires
Tires are essential for maintaining grip and ensuring safety on the road. Regular inspections can help identify potential problems before they become serious. It's recommended that you check your tires at least once a month.
When inspecting your tires, look for signs of wear and tear, such as cracks or bulges. Check the tread depth and make sure that it's above the minimum required by law. You should also make sure that the tires are inflated to the correct pressure, which can be found in your car's owner's manual.
In conclusion, car maintenance is vital for ensuring the safety and reliability of your car. By creating and following a maintenance schedule, you can keep your car running smoothly and avoid expensive repairs in the future. Remember to check the oil, brakes, air filter, and tires regularly, and schedule maintenance tasks as necessary. By following these tips, you can keep your car running smoothly for years to come.
If you are searching about Car Maintenance Schedule Spreadsheet — db-excel.com you've came to the right web. We have 9 Pictures about Car Maintenance Schedule Spreadsheet — db-excel.com like Car Maintenance Schedule Templat | merrychristmaswishes.info, 43 Printable Vehicle Maintenance Log Templates ᐅ TemplateLab and also 43 Printable Vehicle Maintenance Log Templates ᐅ TemplateLab. Read more:
Car Maintenance Schedule Spreadsheet — Db-excel.com
db-excel.com
maintenance schedule car spreadsheet pdf template excel auto vehicle symbols checklist db dashboard meanings log please
Vehicle Preventive Maintenance Schedule Template – Printable Schedule
www.printablescheduletemplate.com
maintenance vehicle schedule template log preventive pdf checklist auto excel printable road templates car oil automotive papillon trip example family
Download Car Maintenance Schedule Spreadsheet
www.softpedia.com
maintenance car vehicle spreadsheet schedule tracking excel fleet intended service screenshot cars automotive db diagrams napa hydrogen office
Car Maintenance Schedule Templat | Merrychristmaswishes.info
merrychristmaswishes.info
43 Printable Vehicle Maintenance Log Templates ᐅ TemplateLab
templatelab.com
Car Maintenance Schedule Printable | Template Business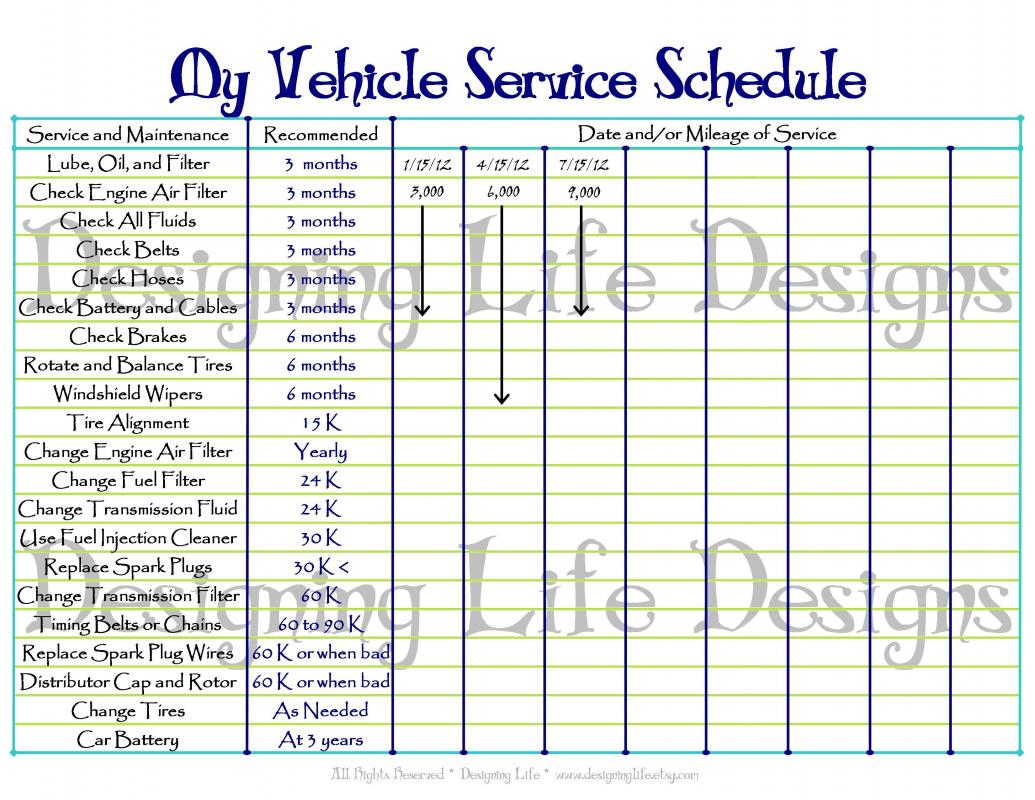 nationalgriefawarenessday.com
maintenance car checklist schedule printable mileage vehicle log excel preventive template cleaning spreadsheet service book templates software program vehicles weekly
FREE 10+ Vehicle Maintenance Schedule & Templates In MS Word | PDF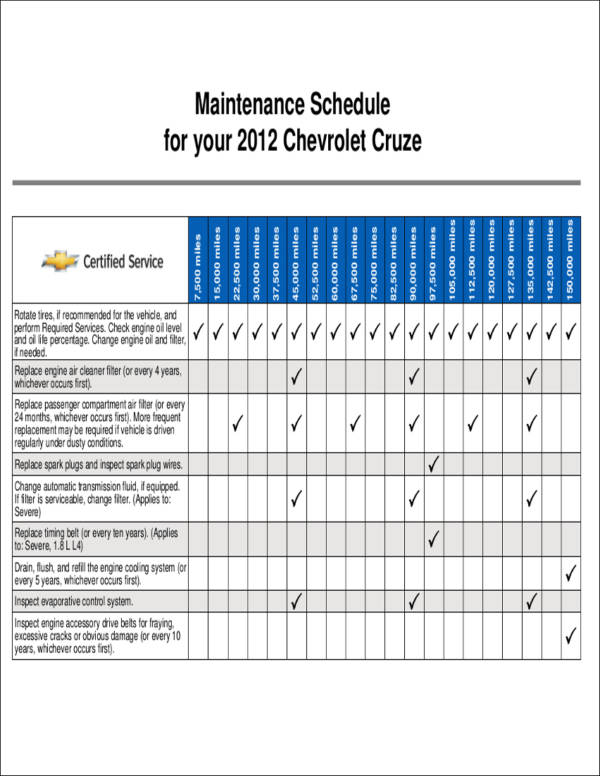 www.sampletemplates.com
schedule maintenance car sample vehicle pdf templates
Car Maintenance Schedule Spreadsheet — Db-excel.com
db-excel.com
maintenance schedule spreadsheet car vehicle excel checklist template auto db
FREE 10+ Vehicle Maintenance Schedule & Templates In MS Word | PDF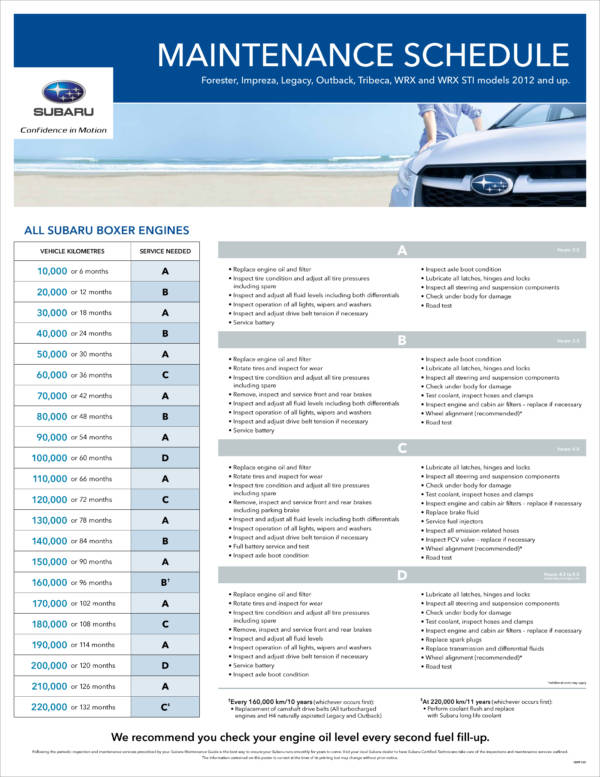 www.sampletemplates.com
schedule maintenance sample car vehicle complete templates
Maintenance schedule spreadsheet car vehicle excel checklist template auto db. Car maintenance schedule spreadsheet — db-excel.com. Schedule maintenance sample car vehicle complete templates