When it comes to taking care of your car, it can sometimes feel overwhelming to keep track of all the necessary maintenance tasks. That's why we've put together a helpful list of car maintenance tips to keep your vehicle in top shape.
Car Maintenance Checklist
Take a look at this printable car maintenance checklist to make sure you're covering all the basics: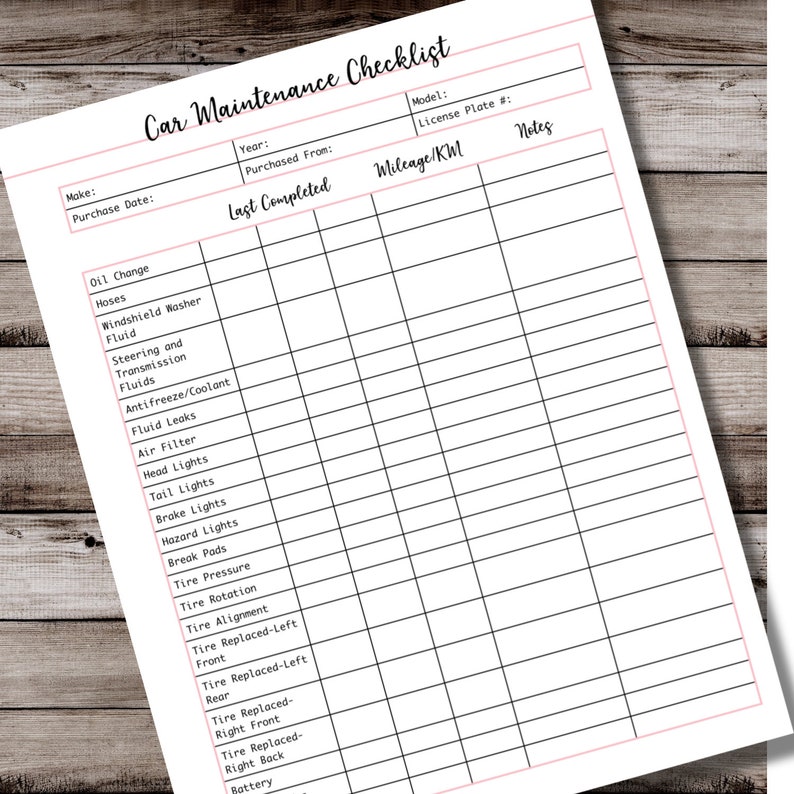 Check fluid levels regularly, including oil, coolant, brake fluid, and transmission fluid
Replace air filter every 12,000 miles
Check tire pressure monthly and rotate tires every 6,000 miles
Replace windshield wipers every 6 months to a year
Inspect belts and hoses every 6 months or 6,000 miles
Check battery terminals and clean if necessary
Annual Car Maintenance Checklist
In addition to these regular maintenance tasks, it's important to also address certain issues on a yearly basis. Use this annual car maintenance checklist to keep your vehicle in top shape:
Inspect brakes and brake pads for wear and tear
Check suspension system for damage or wear
Flush brake fluid every 2 years
Replace coolant every 2 to 3 years
Check drivetrain components, such as CV joints and driveshaft
Replace spark plugs every 30,000 miles
Tips and Ideas for Car Maintenance
Here are some additional tips and ideas for keeping your car running smoothly:
Use high-quality motor oil and follow the manufacturer's recommendations for oil changes
Keep an eye on your car's dashboard warning lights and address any issues promptly
Wash your car regularly to prevent rust and damage to the paint
Store your car properly during the winter months to prevent damage from cold weather and road salt
Invest in high-quality tires to improve handling and reduce wear and tear
Keep your car's interior clean and free from debris to prevent wear and tear on upholstery and carpeting
How to Perform Basic Car Maintenance Tasks
If you're new to car maintenance, it can be helpful to learn how to perform some of the basic tasks yourself. Here's how:
Check Fluid Levels
Let your car cool down before checking oil, coolant, brake fluid, or transmission fluid levels
Locate the dipstick or reservoir for the fluid you want to check
Remove the dipstick or cap and wipe it clean with a rag
Reinsert the dipstick or cap and remove again to read the level
If fluid levels are low, add more fluid as needed according to manufacturer instructions
Replace Air Filter
Locate the air filter casing under your car's hood
Remove the casing cover and take out the old air filter
Clean the casing and install a new air filter
Make sure the casing cover is secure
Check Tire Pressure and Rotate Tires
Locate your car's recommended tire pressure in the owner's manual or on the driver's door jamb
Use a tire pressure gauge to check each tire's pressure
If pressure is too low, add air until it reaches the recommended level
Rotate tires according to manufacturer recommendations to ensure even wear
Replace Windshield Wipers
Measure your windshield wiper blades and purchase replacements of the same size
Lift the wiper arm away from the windshield
Press the release tab to remove the old wiper blade from the arm
Attach the new wiper blade to the arm, making sure it clicks into place
Lower the wiper arm back down onto the windshield
Inspect Belts and Hoses
Visually inspect belts and hoses for signs of wear, such as cracks or fraying
Replace any worn or damaged belts or hoses
Check belt tension and adjust as needed according to manufacturer instructions
Check Battery Terminals
Turn off your car's engine and detach the negative battery cable
Use a wire brush or battery cleaner to clean battery terminals
Reattach the negative battery cable and make sure it's secure
We hope these car maintenance tips and ideas have been helpful. By taking care of your vehicle, you can help ensure its longevity and reliability for years to come.
If you are looking for Regular Car Maintenance Checklist Pdf – Spreadsheets you've came to the right place. We have 9 Images about Regular Car Maintenance Checklist Pdf – Spreadsheets like Car Maintenance Checklist Printable – Instant Download PDF | Car, Free Car Service Monthly Maintenance Checklist Template Ai & PDF and also Free Car Service Monthly Maintenance Checklist Template Ai & PDF. Here you go:
Regular Car Maintenance Checklist Pdf – Spreadsheets
perfect-cleaning.info
spreadsheet windshield
Where Can I Find A Car Maintenance And Repair Log?: Car Maintenance
www.pinterest.com
household printables diagnostics24 frugalliving thebalance repairs room1 primagenice
Car Maintenance Printable Checklist | Etsy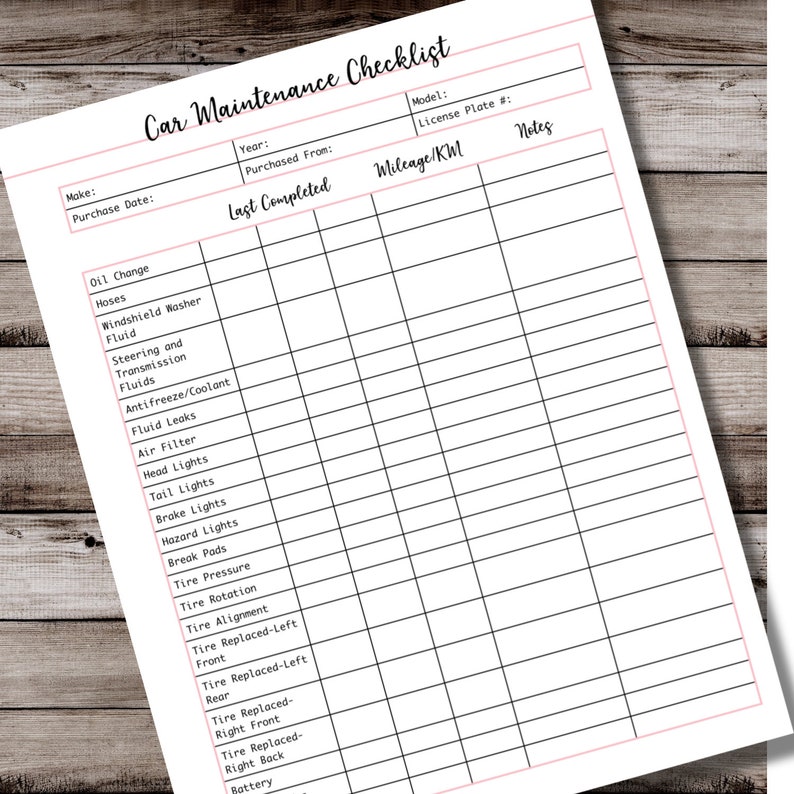 www.etsy.com
checklist
Annual Car Maintenance Checklist | Natural Buff Dog
naturalbuffdog.com
spreadsheet fleet preventive serviceheft downl serviceplan wartungsplaner gildenlow
Vehicle Maintenance Forms – Planner Template Free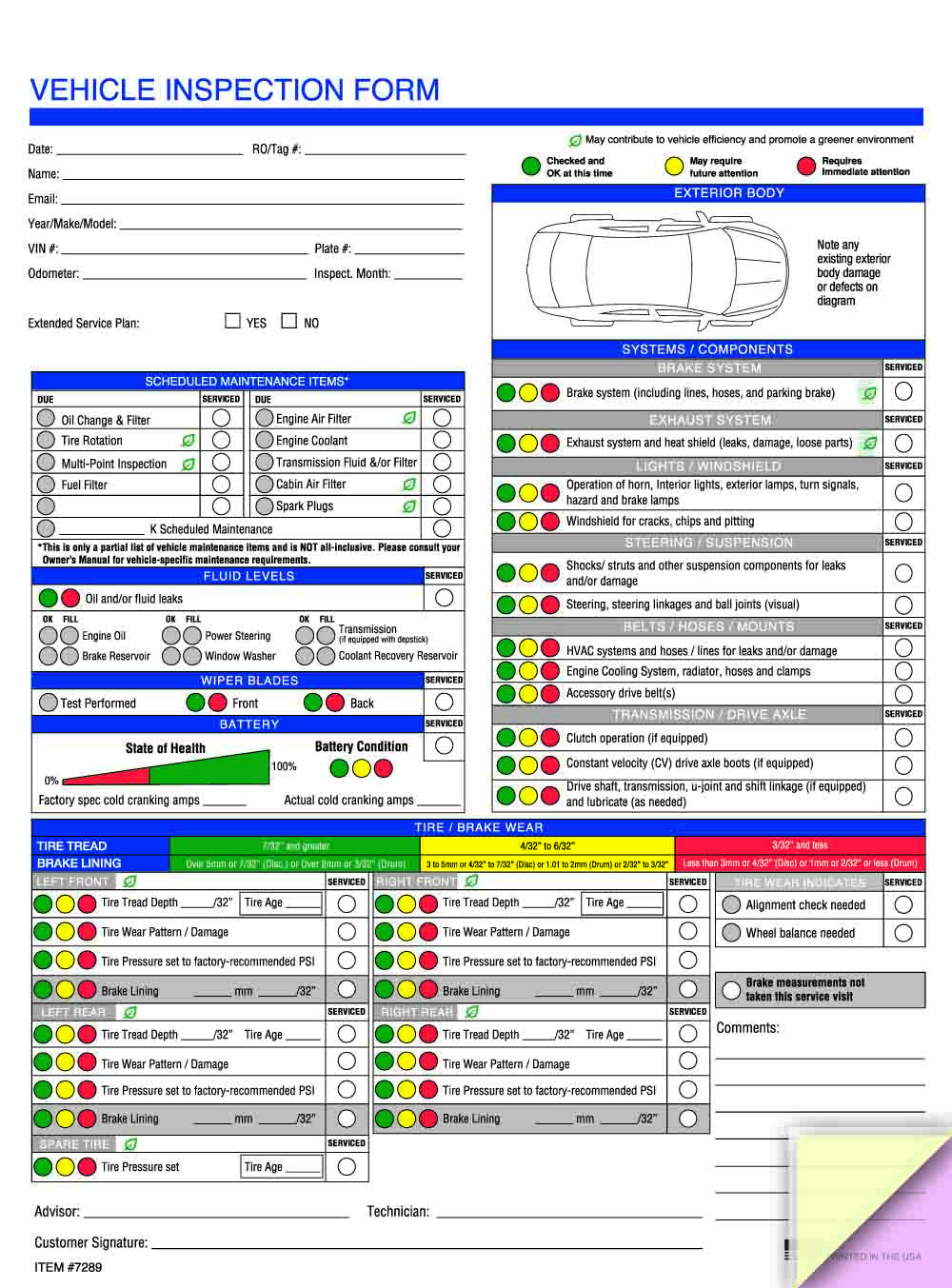 www.plannertemplatefree.com
vehicle maintenance forms template checklist inspection form point multi generic car printable inpsection lg
5 Best Home Maintenance Checklist Printable – Printablee.com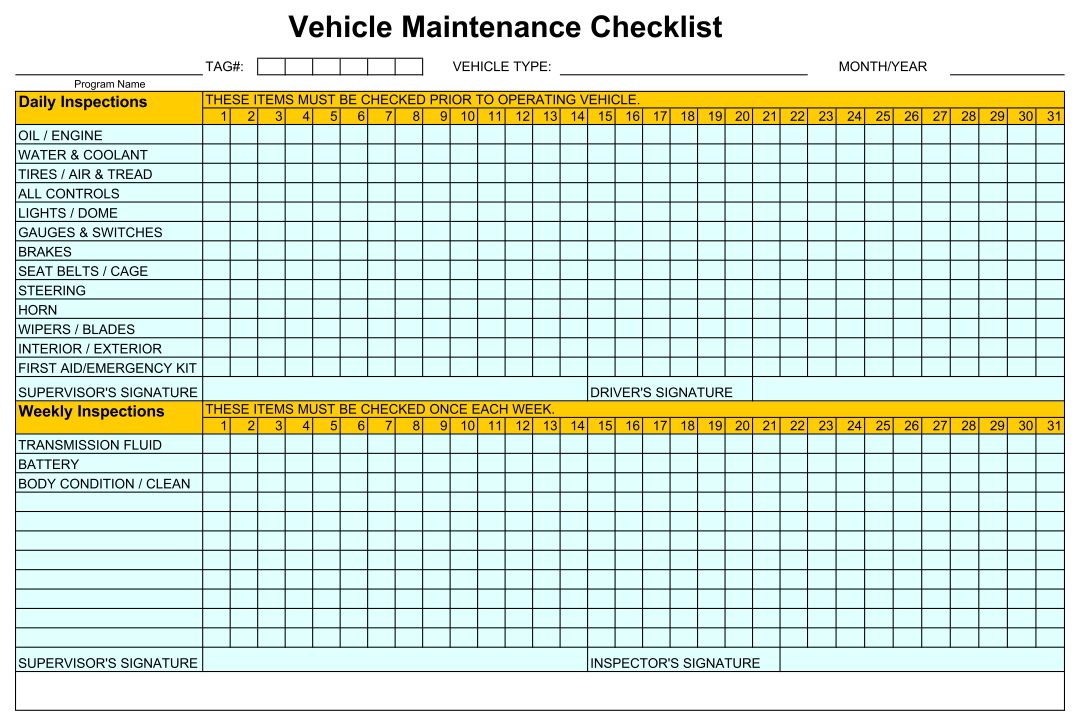 www.printablee.com
printablee preventive supervisor mthomearts excel
Free Car Service Monthly Maintenance Checklist Template Ai & PDF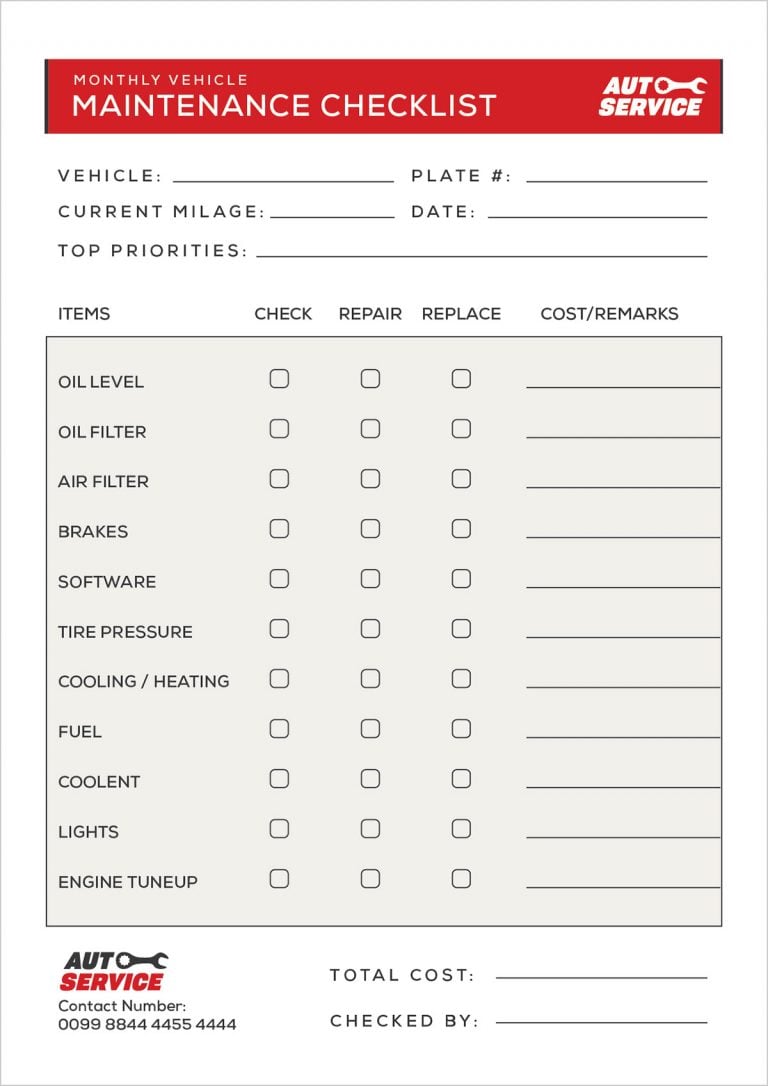 www.designbolts.com
template maintenance designbolts
Vehicle Maintenance Schedule Template – 10+ (For Word, Excel, PDF)
www.docformats.com
preventive docformats company inspections ah
Car Maintenance Checklist Printable – Instant Download PDF | Car
www.pinterest.co.uk
maserati
5 best home maintenance checklist printable. Printablee preventive supervisor mthomearts excel. Where can i find a car maintenance and repair log?: car maintenance