As a young driver, finding affordable car insurance can often be a daunting task. However, there are ways to save money and secure a good deal, and this post will explore some of the best methods for doing so.
Shop around for the best deals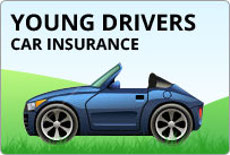 One of the easiest ways to save money on your car insurance is to compare prices from multiple providers. There are many comparison websites available, such as Compare the Market and MoneySuperMarket, which can help you to find the best deals based on your individual circumstances.
Consider your car carefully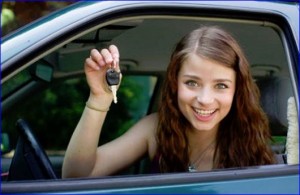 The type of car you drive can have a big impact on the cost of your insurance. Generally speaking, more expensive or powerful cars will cost more to insure, so it's worth considering a cheaper, smaller car as a first vehicle if you're looking to save money. Additionally, certain safety features can also help to lower the cost of your insurance, such as anti-theft devices and safety alarms.
Take a Pass Plus course
If you've recently passed your test, taking a Pass Plus course can be a great way to improve your driving skills and reduce your insurance costs. The Pass Plus scheme is a practical training course designed to improve your driving skills and make you a safer driver, and many insurance companies offer significant discounts for those who have completed the course.
Consider black box insurance
Black box insurance, also known as telematics insurance, is a type of policy that uses a small device installed in your car to monitor your driving habits. This data is used to calculate your premium, and safe drivers can often benefit from significantly lower costs. If you're a safe driver and don't exceed the speed limit or brake harshly, black box insurance could be a great option for you.
Pay annually instead of monthly
Although it can be tempting to pay for your insurance on a monthly basis, this can often end up being more expensive than paying annually. Insurance companies typically charge interest on monthly payments, so paying upfront can save you a considerable amount in the long run.
Be honest and accurate when applying
When applying for car insurance, it's important to be honest and accurate about your driving history and personal details. Failing to disclose any points on your license or previous accidents could invalidate your policy, and could end up costing you a lot of money in the future. Similarly, if you provide inaccurate information, your policy may be cancelled or you may have to pay additional fees.
Conclusion
By following the tips above, you can help to reduce the cost of your car insurance and secure a good deal. Remember to shop around for the best deals, consider your car carefully, and be honest when applying for your policy. With a little effort and diligence, you'll be able to find the perfect insurance policy for your needs and budget.
If you are looking for Under 21 Car Insurance UK: Your Guide To Getting The Best Deals you've came to the right place. We have 8 Pics about Under 21 Car Insurance UK: Your Guide To Getting The Best Deals like Car insurance costs for young drivers increase in the UK, here's why, Under 21 Car Insurance UK: Your Guide To Getting The Best Deals and also Cheap Car Insurance For Young Drivers | Very Cheap Car Insurance. Here you go:
Under 21 Car Insurance UK: Your Guide To Getting The Best Deals
myfirstuk.com
Car Insurance Advice For Young Drivers
realtydesignprint.blogspot.com
I've Just Passed My Test, How Do I Get Insurance? – Blog
www.insurancerevolution.co.uk
insurance young driver passed test just car ve
VERY CHEAP CAR INSURANCE – Compare 100+ UK Car Insurance Providers!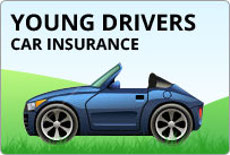 www.very-cheap-car-insurance.co.uk
insurance car cheap very young
Cheap Car Insurance For Young Drivers | Very Cheap Car Insurance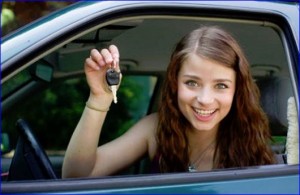 www.very-cheap-car-insurance.co.uk
insurance drivers cheap car young very some
Car Insurance Costs For Young Drivers Increase In The UK, Here's Why
www.express.co.uk
insurance young car drivers express kia stinger specs costs cars
Best Car Insurance For Young Drivers
www.guideindia.net
How To Afford Car Insurance As A New Driver | Money.co.uk
www.money.co.uk
restriction conductor ventanilla mannelijke autista finestra maschio trubicars differenze millennials afford generazione safety 6hr brampton completecar parental enduring teenagers motorista
Car insurance costs for young drivers increase in the uk, here's why. Car insurance advice for young drivers. Under 21 car insurance uk: your guide to getting the best deals